Interview with Justyn Howard CEO from Sprout Social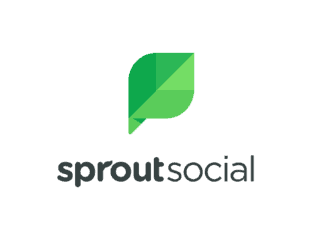 Sprout Social did a major redesign of its social media management tool late and 2011 and that made some users happy and left others shaking their heads. Like life one thing we can always count on is change, so we decided to reach out to Sprout Social and see what their thoughts were.
Justyn Howard took some time to give us the inside scoop on the changes and what is planned for future. While Hootsuite remains one of the main tools used for social media management, Sprout Social is not laying down in its efforts to bring a powerful tool to users.
If you would like to read the review of Sprout S2 or the head to head review of Sprout vs. Hootsuite please do.
Question: History and a little about Sprout
Sprout Social Inc. is headquartered in Chicago, IL with a team of 35 who are passionate about helping our customers make more meaningful connections with theirs, through social media. Sprout was founded in 2010 and serves thousands of customers across the globe.
Question: With all the positive about the old platform why the upgrade?
We're perfectionists with big ambitions about the quality and power of the tools we give our customers. Sprout 1 reached a point where it wouldn't allow us to grow the way we wanted as the social media space (and our customer needs) evolved. It was sort of like planning a family of 5 while living in a 1 bedroom apartment. We needed a bigger foundation. There were parts of S2 that individually took as long to build as the entire first platform – it's got amazing stuff under the hood.
We intend to become the standard in Social Media Management, S2 gave us the framework and wiring to do that.
Question: Based on that what are the growing pains you experienced with the new platform and how does that relate to the business growth?
We had our first experience with letting down our customers after the new launch. Since a lot of the work was behind the scenes, our customers understandably were scratching their heads as to why we'd mess with something that wasn't broken. We had some issues with our data migration and features breaking on the live servers that snowballed. We knew people would love the result when we ironed out the issues, we knew it was the right move, but it was an awful feeling in the interim.
As rough as the transition was, the outcome has been overwhelmingly positive. We're growing much faster than before and we're getting more positive feedback than ever. Nobody wants to disappoint customers, certainly not us, but we're stronger and serving our customers better as a result.
Question: What are the plans for 2012?
We're strengthening our team capabilities, adding new networks, enhancing the reporting engine and building several new surprises for 2012. Our customers can continue to expect new ways to make their lives easier in the coming months.
Our favorite features are the ones customers don't realize they want, but when they use them, they think "brilliant".
[x_prompt type="left" title="Social Media Management for Business" message="Social media is a great way to connect with new and existing business. How is your Social Media Strategy? Get a free audit of your business today. " button_text="Get a Free Social Media Audit" href="https://dmgonlinemarketing.com/social-media-for-business/"]