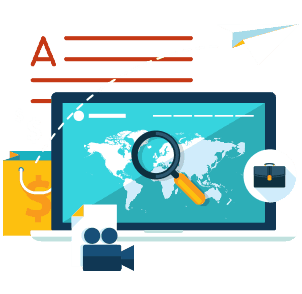 Search Engine Optimization
Unlocking the power of search
Simply defined, SEO, or search engine optimization, is about making sure the main search engine algorithms find your content when a user types a specific keyword into a search engine like Google.
You optimize your content when you research your keywords and use them strategically in your web pages, online content, and social media posts.
---
Being Prepared for Google Changes
Despite search engine optimization importance, most small businesses still fail to optimize their web pages with keywords, according to vSplash's SMB DigitalScape data. This report found that 56.3% of SMB websites have no keyword info for search engine discovery.
Without keywords, your audience can't find you and if your audience can't find you, then why are you in business in the first place? DMG's search engine optimization services will help you find more a strategy that generates leads for your sales funnel.
There Are
Of Business Websites With No Keyword Strategy
Search Engine Optimization Audit
Not sure where to start, get a free Search Engine Optimization Audit for your website
GET A FREE SEO AUDIT
What are your
searching for?
Search Engine Optimization Services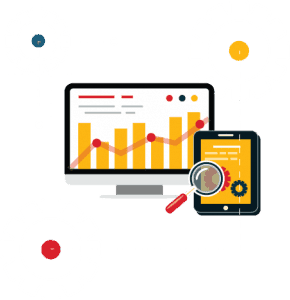 Identifying an initial list of keywords is just the start. Search engine optimization is a constant process in part because search engine algorithms change regularly.
Search engines like Google and Bing want to deliver the best results to the user and so they continuously adjust the formulas that evaluate and judge content.
The major search engines adjust their formulas to protect both the searcher and businesses from keyword heavy content farms that exist as an advertising revenue vehicle.
This is considered black hat SEO. Our SEO services are built around current trends, quality content and focused approach on strategy and long-term success.
Optimizing original quality content;
Researching and finding niche keywords;
Building strong internally linking strategy;
Building quality External links from authoritative sites;
Optimizing the density of your keyword use (too much density is bad)