Leading Digital Marketing Agency!
At DMG Online Marketing, we create memorable experiences by enabling different forms of interaction between brands and their audiences. Our compact team of two expert marketers, headquartered in Calgary, Canada, focuses digital strategy, SEO, web design, content marketing and more. Our dedication to giving our clients the best results and our commitment to always provide quality services has given us the opportunity to be featured as one of the leading digital marketing agencies in 2019, according to Clutch!
Clutch, a B2B ratings and reviews platform in the heart of Washington, D.C., works to find the most efficient software, consultants, and agencies around the world in order to connect businesses with the right partners. In order to do this, they conduct interviews with former clients and they perform extensive research on each company's industry expertise to make sure they're identifying truly the best agencies globally. Based on their findings, we're incredibly proud that DMG Online Marketing has received high marks across the board, and we're a 5-Star agency on their platform.
We are beyond thrilled with our first review on Clutch. Take a look: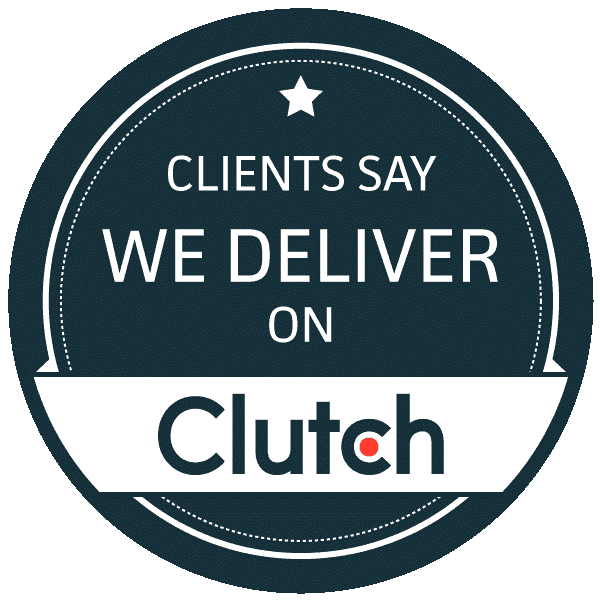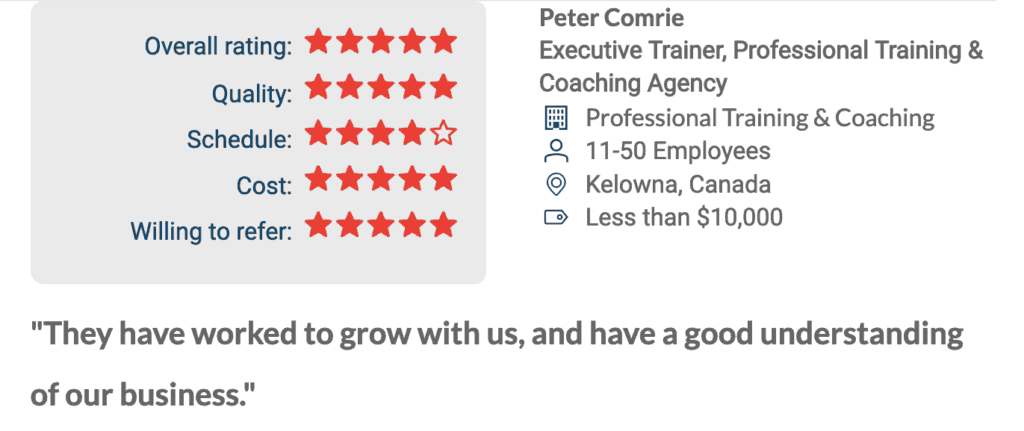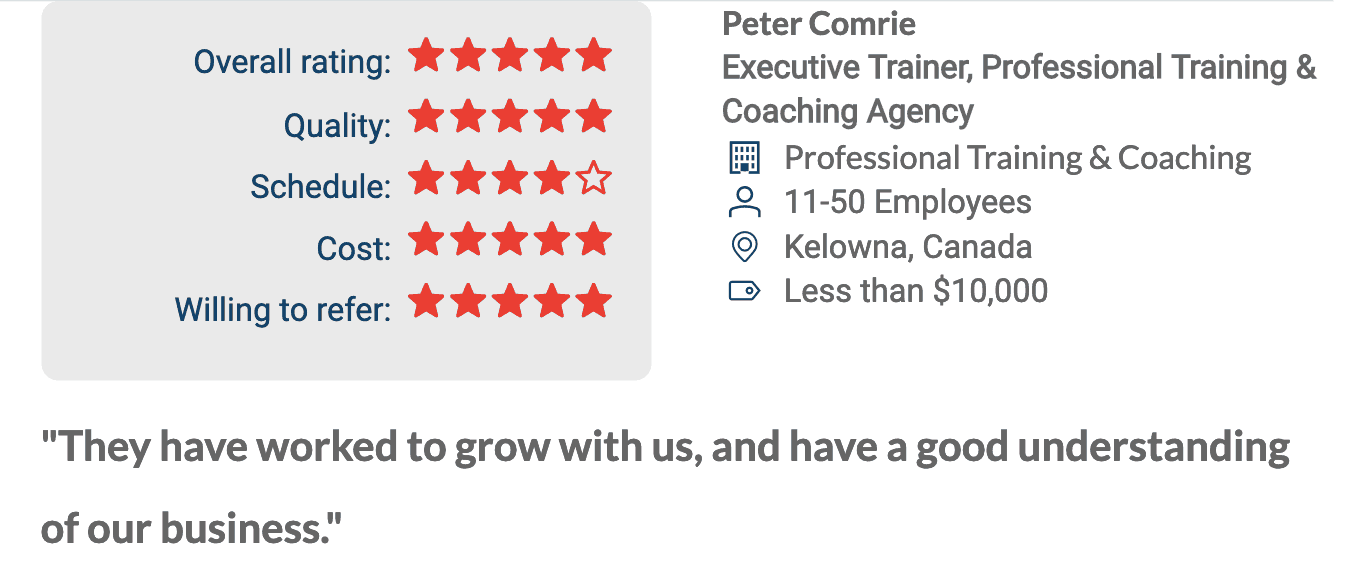 Our strong worth ethic and devotion to helping businesses thrive online have also earned us some recognition on Clutch's two sister sites, The Manifest and Visual Objects. The Manifest, which is another platform that offers buyers guidance in selecting an ideal business partner, has us listed amongst the best SEO consultants in Calgary. On Visual Objects, where buyers can see visual examples of our work via an online portfolio, we're featured as a leading digital marketing company in 2019.
We are extremely grateful to the Clutch team for regarding us as a leading digital marketing agency and to our clients for sharing their experiences. We are looking forward to growing our presence on Clutch! If you are a client and would like to help check out our review on Clutch and if you like to post one as well.