Google updated its algorithm one week ago, and some are calling it Mobilegeddon. Now can the update really be as bad as they say or just a way for companies to bring the fear of losing website traffic and generating business?  Let's break it down a little further, for companies who do not possess a mobile-friendly website, yes most likely it will mean a decrease in rankings and yes that means less traffic to their website.
Client's have been asking the questions, why Google is making this update if it's going to cause so many companies problems? Like everything with Google, they are trying to improve the user experience with every update. Like so many past algorithm updates, Google primary focus is delivering an exemplary experience to its users. According to Google,
In the USA, 94% of people with smartphones search for local information on their phones. Interestingly, 77% of mobile searches occur at home or at work, places where desktop computers are likely to be present.
That is some big numbers, and you have to ask yourself how many times do you use your mobile to view the internet? It makes sense that Google would start putting an emphasis on the mobile-optimized experience.
Now How To Prepare?
Google is making it nice a simple for companies to test there website to insure that it is optimized for the mobile experience. The tool is to call the "Mobile-Friendly Test" and you can simply type your website address in and let it do the work for you.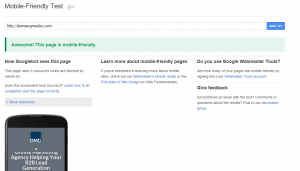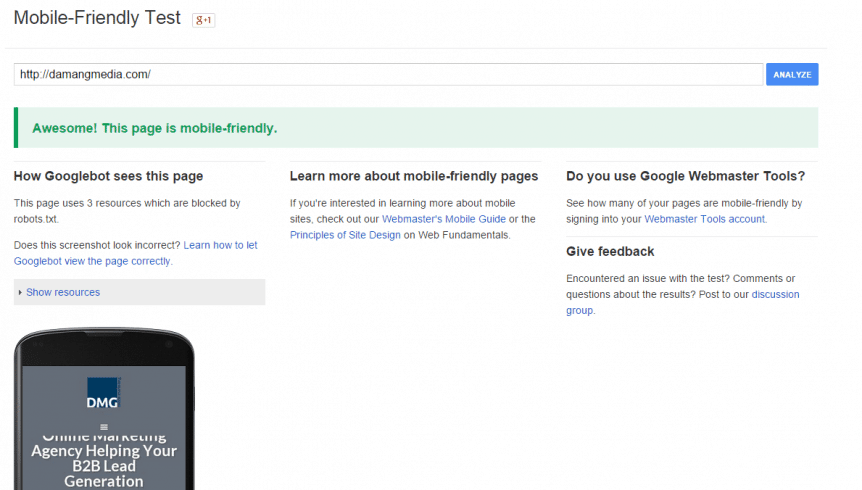 If you don't pass you will see something similar to this message


So if you Failed what do you do?
I think at this point, yes it is time to take action. You may have been putting off the new site design etc. but now is the time to put some work into the website.
We are monitoring the impact of this update and I think it will not be as big as a traffic drop as some of the other updates Google has released but still, one that you should pay attention to and sooner than later.
How about you did your site pass? If not what do you plan to do?