Great SEO Extension for Chrome and Firefox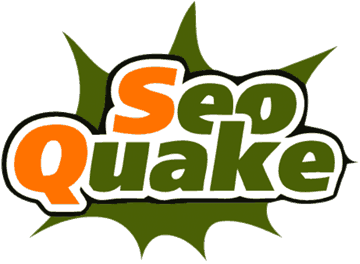 I noticed earlier that someone who I know through twitter (follow me here) posted that he just installed SeoQuake for Firefox and Chrome. I have been using this add-on for about a year now.
This is a great little tool that allows you to deal with search engine optimization and internet promotion of your website. Seoquake allows you to obtain and investigate many important SEO parameters on all the fly right from your browser window.
This little tool deserves some investigation you can download it here. Here are some of the features that it offers.
What does SeoQuake do?
This tool allows you to get all kinds of search engine optimization information on the fly from any of the websites you may be looking at. This is great for researching your current SEO strategies and how they are working as well as looking at what competing websites are up to. Here are just some of the things you can find out using your SeoQuake toolbar:
Google Page Rank
Google Index
Google Links
Google Cache Data
You can find information from the follow Search engines Google, Yahoo, MSN
Alexa Rank
Webarchive Age (This is fun)

delicious Index
Whois Information
Sitemap
Keywords Density
These are just some of the many features that are at your mouse tip. Results are completely customizable and you can export information to a file for later use.
When using a search engine like Google you can see results for all the site listed in your search results. This is a great way to find high-ranking sites and sort the search results based on the SeoQuake parameters you choose.
SeoQuake is a great tool for your SEO, SEM research and management of projects you may have underway. I have been using this tool for over a year now, getting details quickly and efficiently when working on my SEO is invaluable. SeoQuake has loads of great information on how to use the tools and how to customize the features. The greatest part is the tool is free and is available for Firefox and Internet Explorer.
If you are an expert SEO specialist or just learning search engine optimization this tool is a great asset. You can download the tool here»