Should You Hire an
Online Marketing Agency
---
The difference between hiring an online marketing agency versus building an in-house team usually takes a little bit of time to realize, but by looking at three specific pieces of criteria it becomes easier to highlight the pros and cons. The three criteria chosen for this analysis are cost, effectiveness, and efficiency.
These three metrics, when combined will serve to give the reader an accurate understanding of the resources needed when working with each style of an online marketing team.
Answer to the questions if your business should hire an online marketing agency.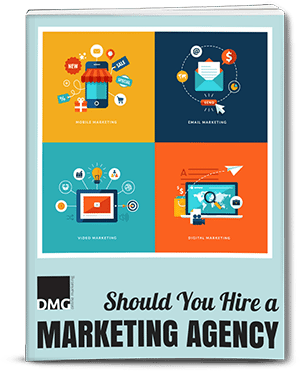 Marketing In-House vs Outsourced
Learn the pros & cons of in-house marketing and outsourcing to an online marketing agency.
Effectiveness of Outsourced vs In-House
See indepth business case on why the effectivness of an outsourced marketing agency is better.
Efficiency of Agencies vs In-House
What is the efficiency of the two options and how do they compare to cost overall.
Long Term ROI
The value of an outsourced solution and the long term cost savings to your business and how it relates to increased revenue for your business.