Content Management System – 10 Reasons it is a Must Have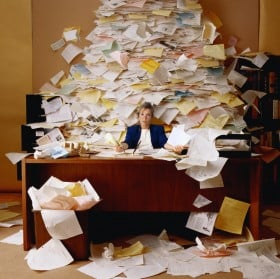 With the continued rise of the Internet, more and more businesses are moving online, meaning that there are websites, web pages, and online management that you'll have to maintain. For this reason, considering a content management system may be a good way to keep track of your business' directory. Not sure if you should use a content management system?
Here are ten reasons why a CMS might be for your business.
Multiple Departments – when your business has more than one department that manages different business areas
Multiple Websites – when each department has their own website for their particular content
Website Updates – updating the website on a whole
Daily or Weekly Updates – when pages or the entire website needs to be updated on a daily or weekly basis
Old Content – if your website has been around for many months or years
Mobility – the ability to work on your website at different locations
Ease of Use – the ability for anyone to update the website
Running A Business Blog – if your website has or will have a blog
Saves on Time – reduces the time that you will need to work on your website
Saves on Money – many CMS' are free for use.
What exactly is a content management system? Content Management Systems (CMS) are a type of maintenance system for websites and webpages; it allows for people who aren't technically minded to create, update, and even delete webpages and websites.
If your business has multiple departments, such as a financial or customer service department, then using a CMS can be a great solution in the management and updating of all department pages. Keeping your business website updated is important in keeping your current customers aware of new products or new services, as well as attracting new customers to your business.
Content management systems also give the ability to allow for ease of use, for those that will need to maintain a website, but aren't very technical when it comes to computers. And with the rise of mobile technology, administrators can also update either the website as a whole or that of a few webpages from anywhere, whether it be on the go from a laptop or even from a smartphone for travel.
The best reason for using a CMS is saving both time and money. Updating a website, especially one that is more than 70 pages, is time-consuming; that's time that you can devote to marketing your business and services. There's also the cost of getting a CMS that is cost efficient.
CMS programs, such as WordPress, Joomla, Drupal, and CMS Made Simple are not only very popular, but they are free and offer a variety of different features that you can add for different departments, but still have the same overall layout for the entire website. Time is saved as changes can be easily done across the website and webpages.
With your growing business, keeping track of your pages can be a hassle, but with a Content Management System, the hassle of maintaining a website with multiple pages, is undertaken with ease for everyone involved.
Want a Content Management System for your Website?
We can help you move your current website into a powerful CMS. We do all the heavy lifting for you. We also provide full training to get you up and running using your shiny new CMS powered website. Learn More and Get Started Today